SDS-1
SDS-2
SDS-3 + 4
SDS-5(V)
SDS-6
SDS-7
SDS-8
SDS-9
SDS-200
SDS-800
SDS-1000
SDS-2000
Suitcase
ADT
SDE
SDX
XRack
MTX-9
MTM
TMI
SPM
EPB
Misc
Links
Documents
User Guide
Specs
Audio
Sounds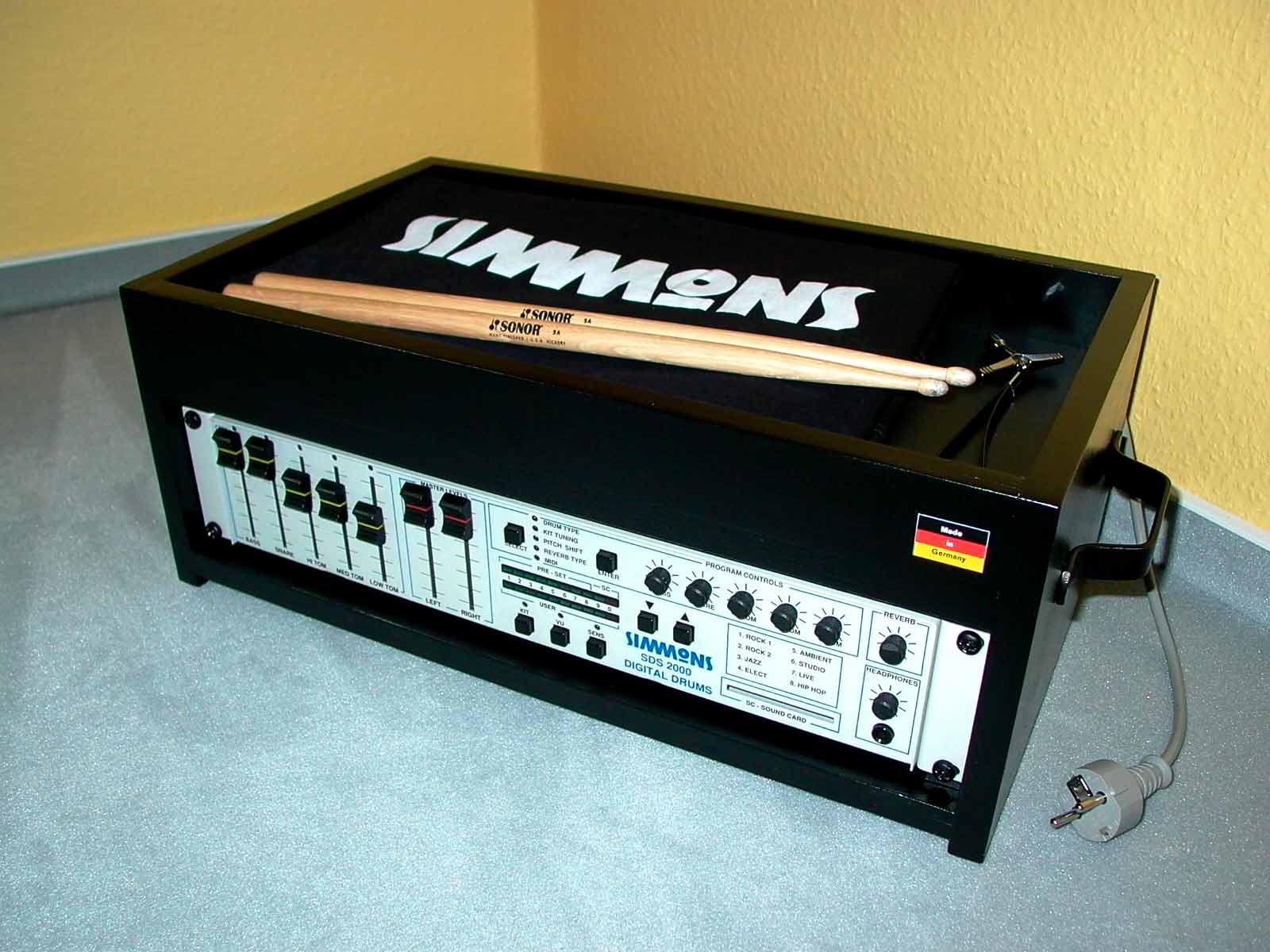 SDS 2000 Digital Drums

The SDS 2000 is a 5 piece drum kit, comprising bass, snare, and three tom-toms. The SDS 2000 has eight preset drum kits derived from the SDX sound library. Further kits can be added by sound cards. Ten user kits enable you to select drums, tunings, reverb and midi settings to your own preferences.

The sensivity section allows you to adjust the triggering parameters to your own style. The SDS 2000 can analyse the pad dynamics and compute the optimum settings for triggering both internal drums and midi.

A midi interface enables you to set the midi note and channel for triggering other instruments or to play the SDS 2000 from trigger devices (e.g. The Portakit) and sequencers.

An optional digital reverb lets you play your selected kit in a variety of room simulations, ranging from a cupboard to an auditorium. The reverb includes dry, live, reversed and gated simulations.